Size Guide
At Tomaz you can order online with confidence because we offer Free Returns on domestic Malaysia orders.
Because every foot is different and it's measurements are unique, we are not able to offer a recommendation for converting men's or women's footwear sizes.
We can help you to choose the right size. Just call or Whatsapp our customer assistant service at +6017 877 8030 or Contact Us and we will be more than happy to assist you.
Below is the size chart for reference according to shoe category. All measurements are in centimetres.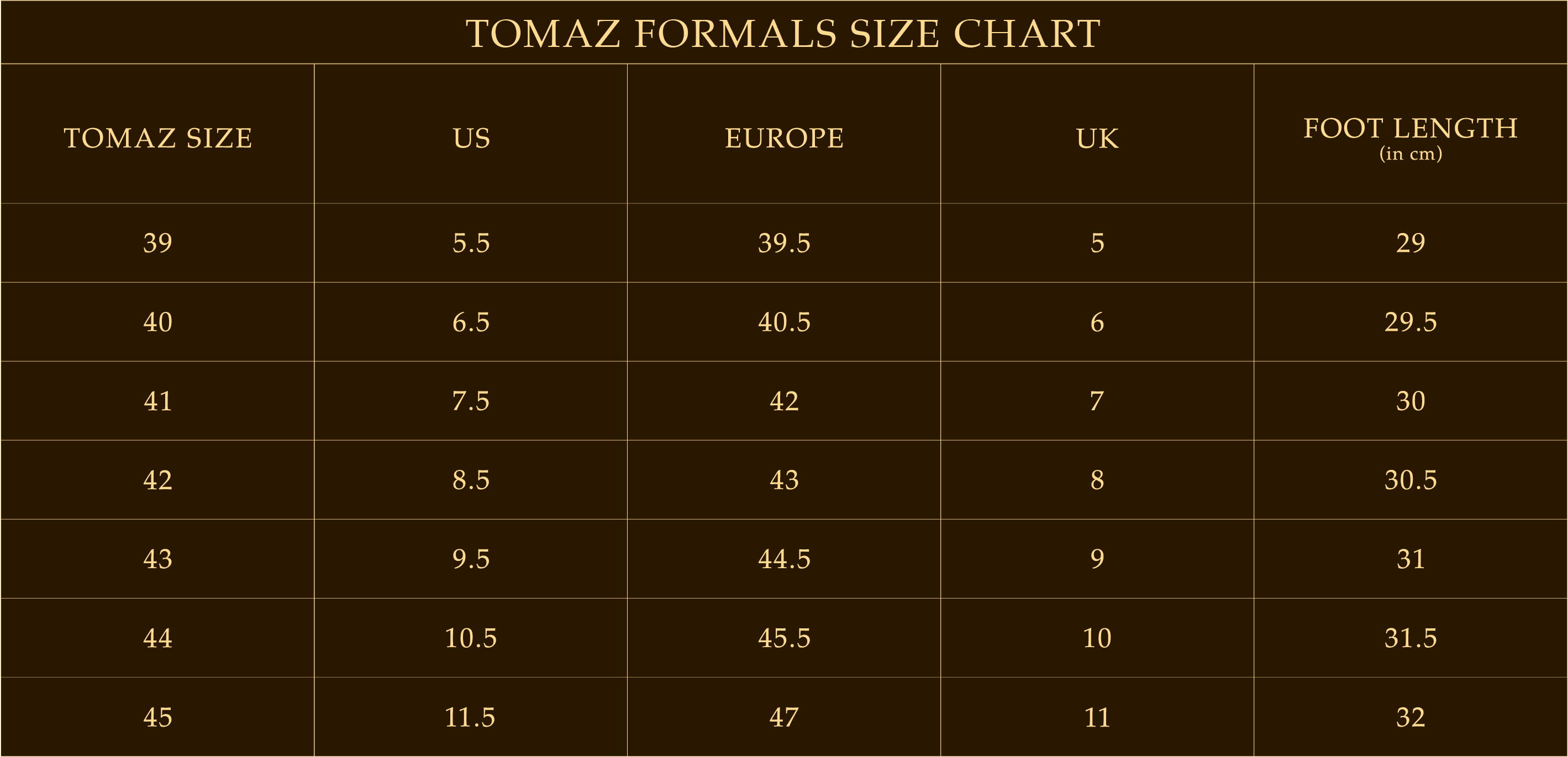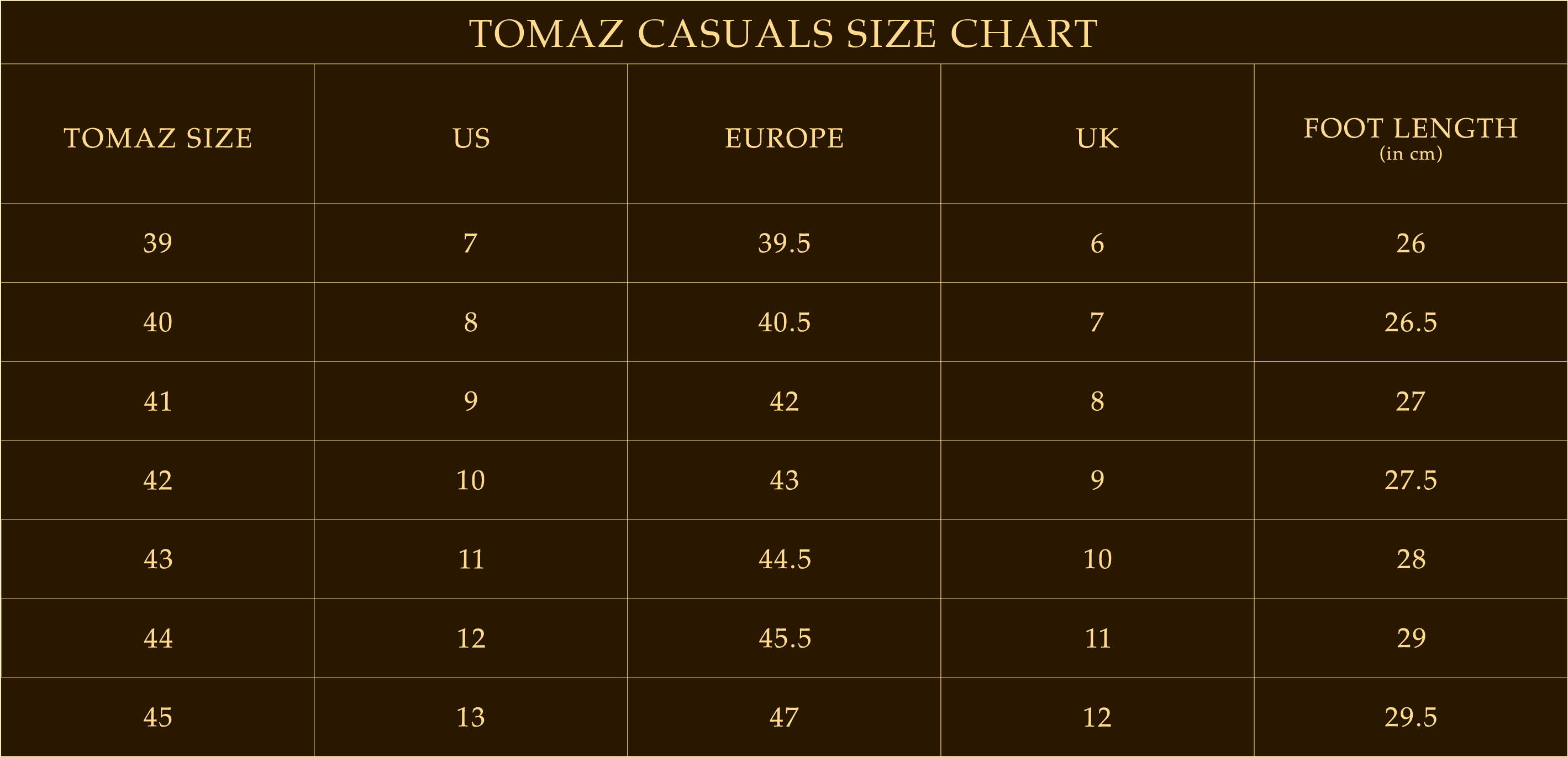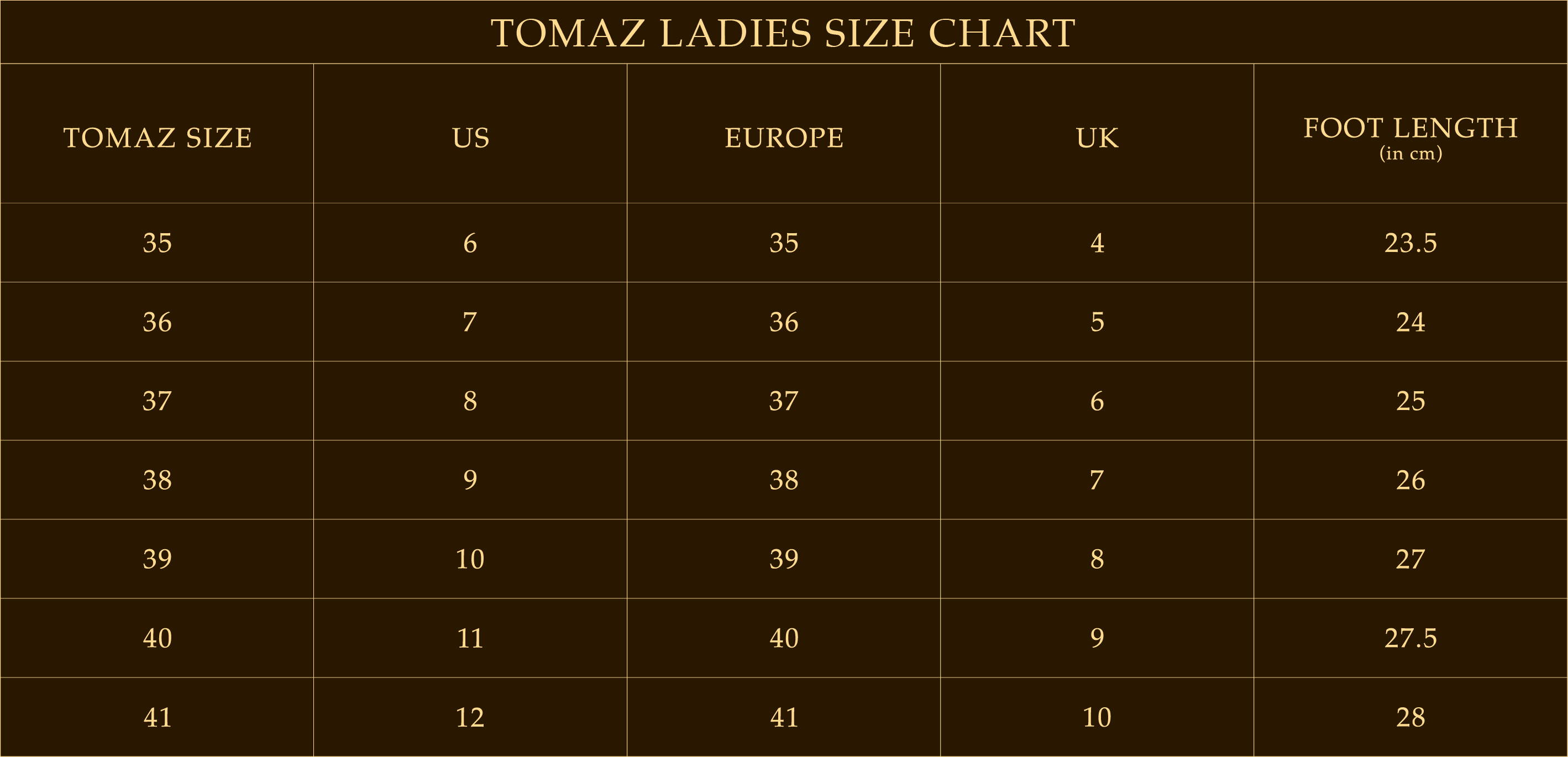 How to find your foot length:
1. Stand on a level surface with your heels against a straight edge or wall.
2. Place a ruler flat on the floor beside the inside of your foot from heel or toe.
3. Position an object with a flat edge across the tip of your longest toe.
4. Your foot length measurement is where the flat edge crosses the ruler.