Posted on December 12 2018
Why You Should Switch to A Leather Office Bag

Posted at 11:03 am - 12th December - Leather Office Bag
We are revealing the cheat code to the effortless good look. It is dressing up with the same level of formality. Imagine commuting to your workplace on a busy morning and you see a man draped in a sleek formal outfit. He certainly look like a young professional who knows how to dress and impress. Suddenly, you spot his sporty backpack which seems so out of place.   
By the end of this, you will be assured why you should have at least one Leather Office bag and spare you the uncomfortable moment of mismatched outfit and accessories.
Perks of Shifting to Leather Office Bag

A bag that demands respect
Picture yourself walking into a meeting room filled with board members with a stylish yet professional leather bag. Heads will surely turn in awe as you radiate the aura of determination and confidence with an excellent taste in style.
Expanding your business contacts begins with the art of initiating conversation.You are bound to get compliments on your taste in bags which then could carry on to a business prospect that may interest a potential partnership or investor.
Carrying a leather office bag will definitely deliver you the projection of credibility as it will shift you from the "college boy look" to the promising professional style. It also radiates the aura of undivided commitment you are willing to invest in your projects and tasks.
Keep your work essentials organized by placing them in the specialized compartments. You will also get to optimize your working hours by minimizing the time you spend to search for things.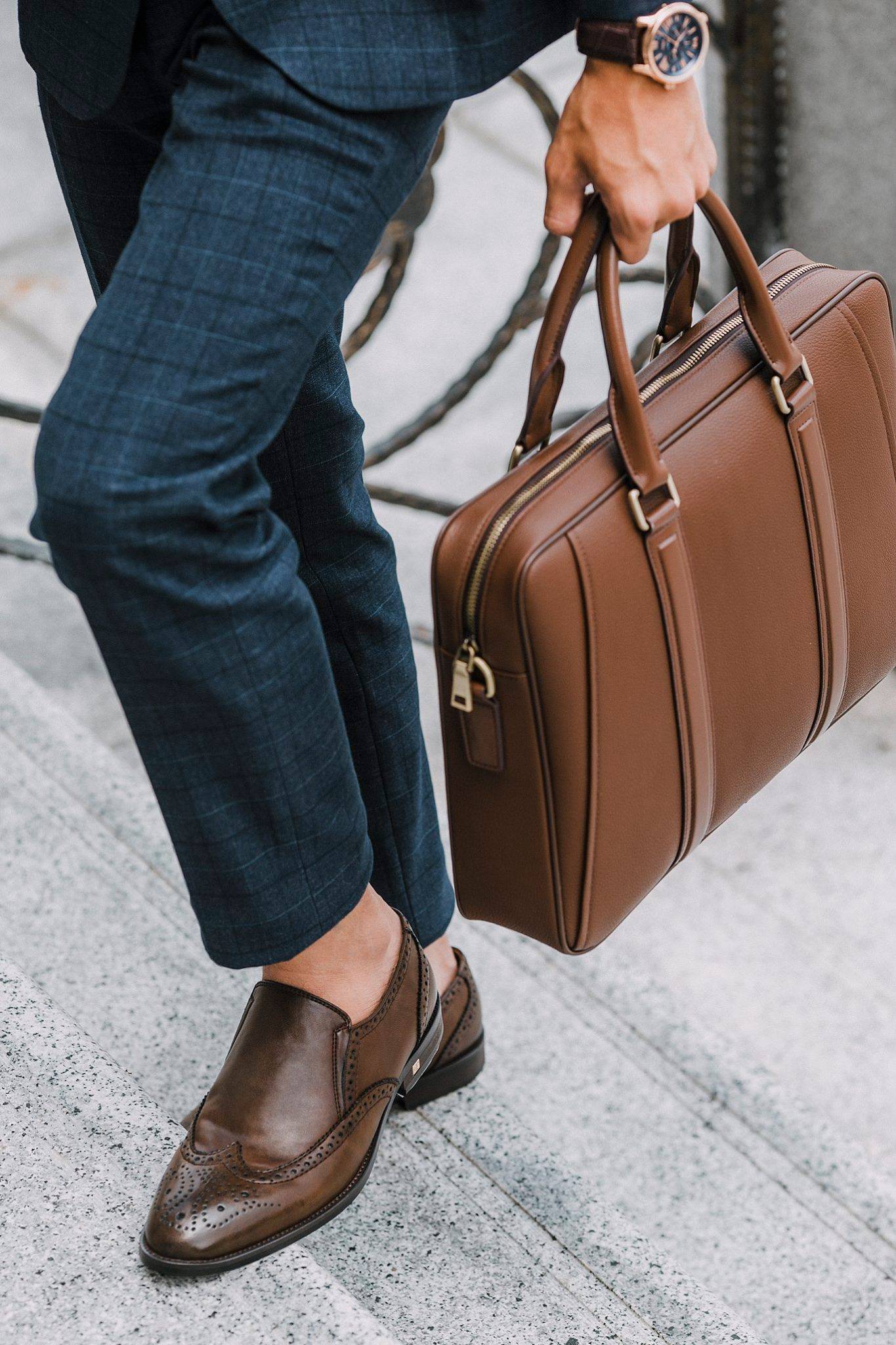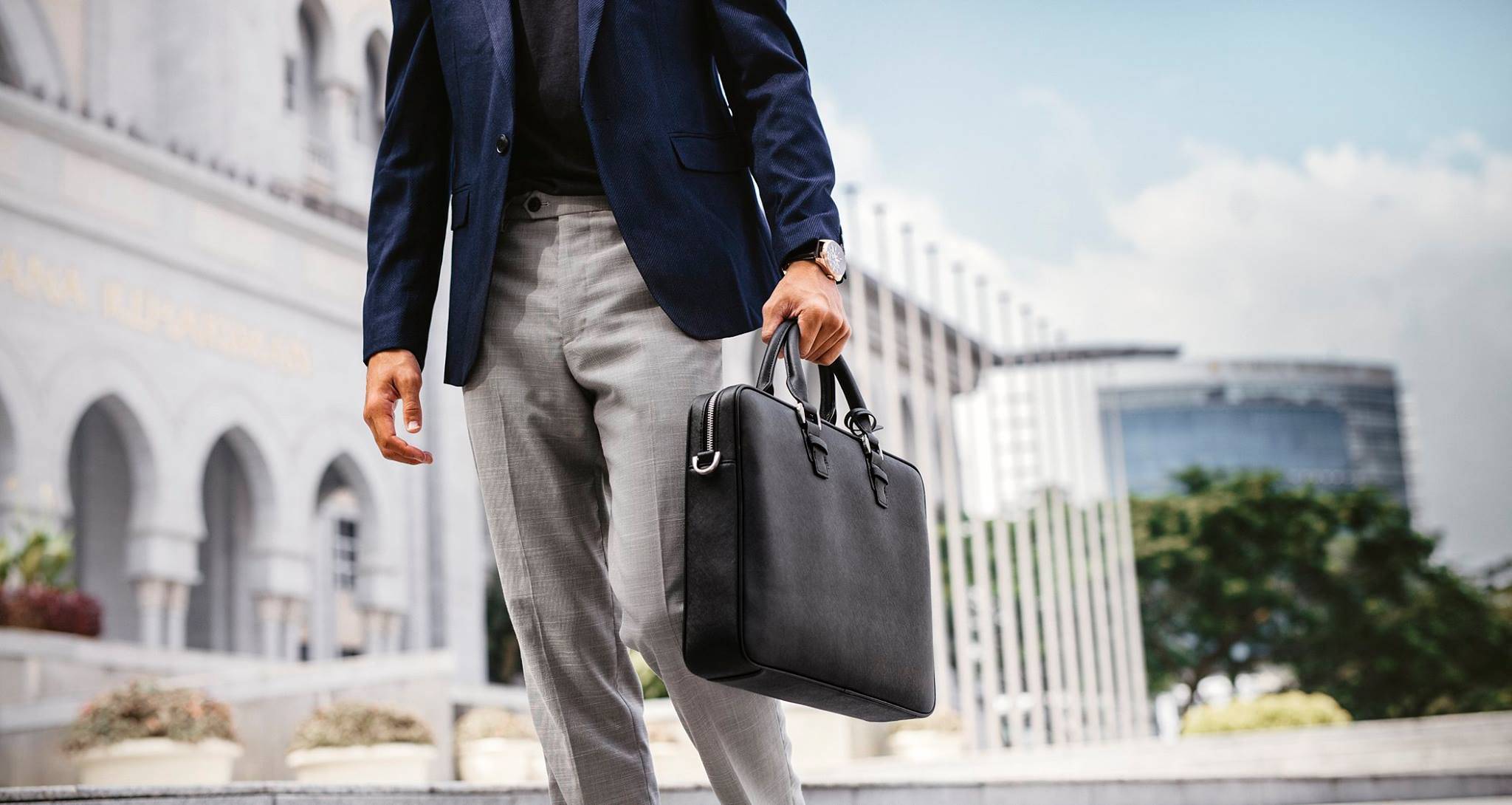 ---
Qualities of Tomaz Leather Office Bag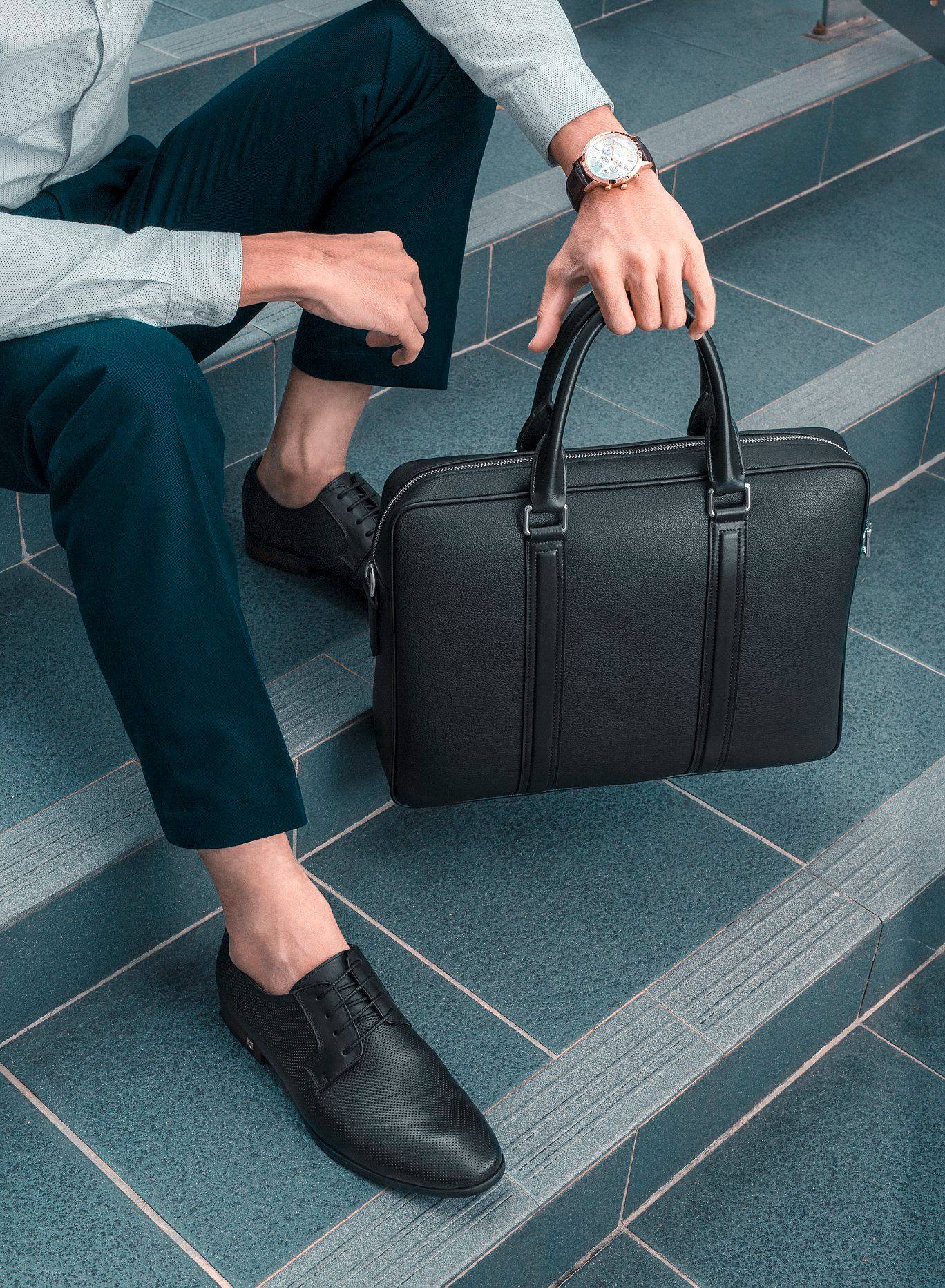 A leather bag made of cow skin leather is truly an all time win for a formal office bag.
With a detachable lining strap for shoulder or cross body wear, customize your comfort to your daily schedule with a flexible leather office bag.
A thoughtful design of detachable inside sleeve with secure tab for a 15" laptop will keep your laptop safe and secured when you are on the go.
32cm (H) x 37cm (L) in size with pockets for convenience and modernity give you a hassle-free storage and retrieval of your things.
Color and material can be easily integrated with wardrobe
Our choices of colors ranging from black, coffee and brown are essential neutrals that can be easily matched with your formal choice of outfit.
Making them a must-have for every gentleman especially if you are searching for a beginner-friendly accessory that can help build your formal wardrobe.