Posted on December 14 2018
Tomaz Essential Guide to Choosing The Right Color of Suit

Posted at 2:44 - 14th December - Suits
The pressure to look effortlessly sharp in suits can be overwhelming. We totally get that. The varying colors can also cloud your judgment in choosing the perfect suit. The worst scenario that could happen is investing quite a luxury in your first suit but not being able to wear it to more events. This handy guide is going to save you from all these sad moments.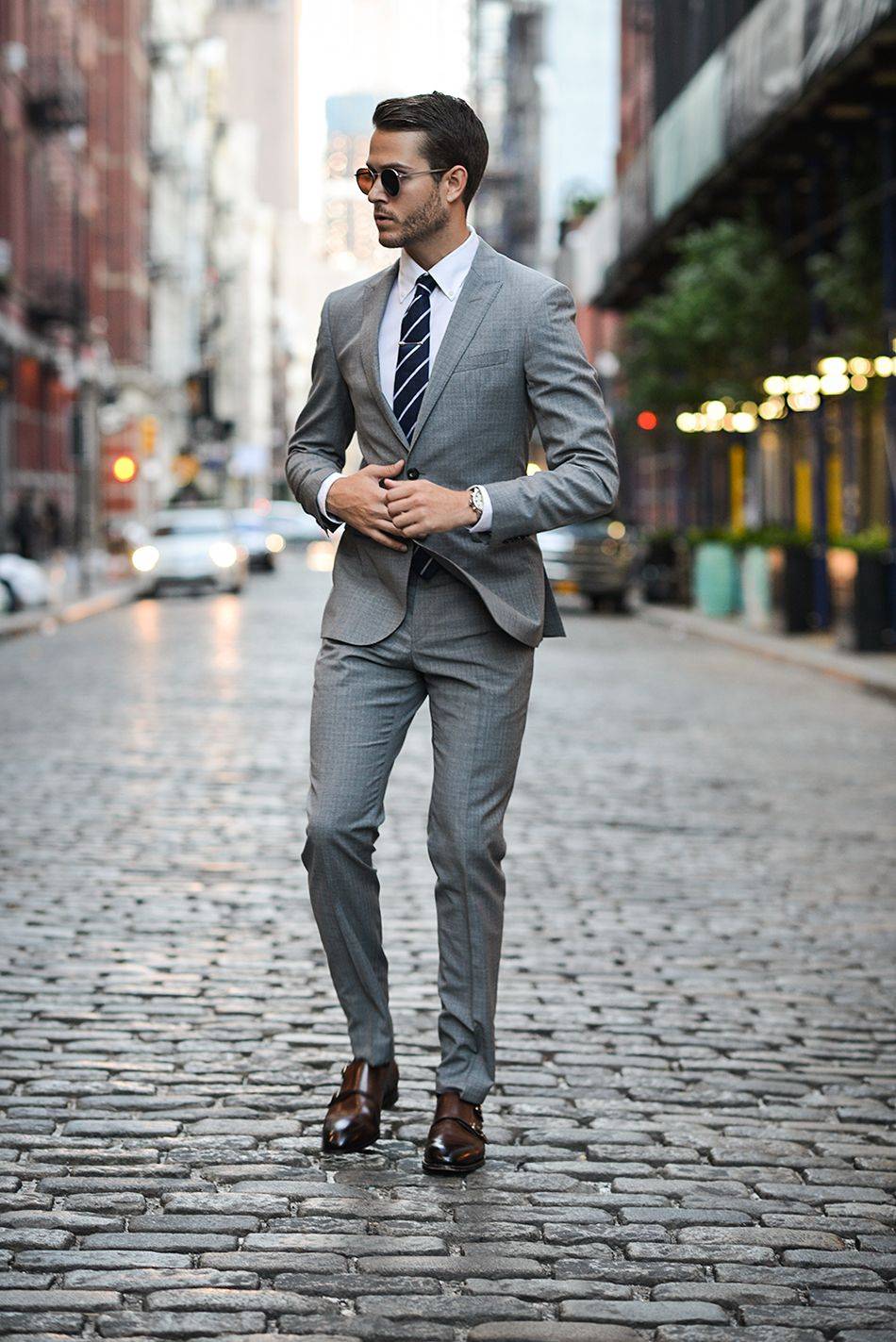 1. Grey Suit (Modern Man)
If you are looking for the perfect first suit, you will be glad to know that grey-suits are now taking over as the new must-have semi-formal office wear. It is gaining the favor of a majority as it is appropriate for both daytime affairs and after work outing. Its versatility also goes back to how it can be easily matched with most shirts and ties thus saving you from the pain of staring at your wardrobe and making hard decisions.
The lighter the grey suit is, the more casual it is. So you can opt for a darker grey when you are dealing with important clients that you have to impress. It also gives the illusion of maturity.
2. Navy Blue Suits (Sophisticated) 
The second essential is a Navy Blue suit. It is one of the fashion that can never go wrong and will always be in style. Like the grey suit, it is both business and casual appropriate but with an added suave and gentleman charm to it. Its simple and straightforward feature also makes it easily be matched with variations of fashion details like pocket squares, cufflink or pin badges.  
Navy Blue Suits also double as a blazer when matched with denim jeans or different dress pants which gives you variation in style minus the extra spending. Navy blue suits also give a flattering youthful effect thanks to its sophisticated feature.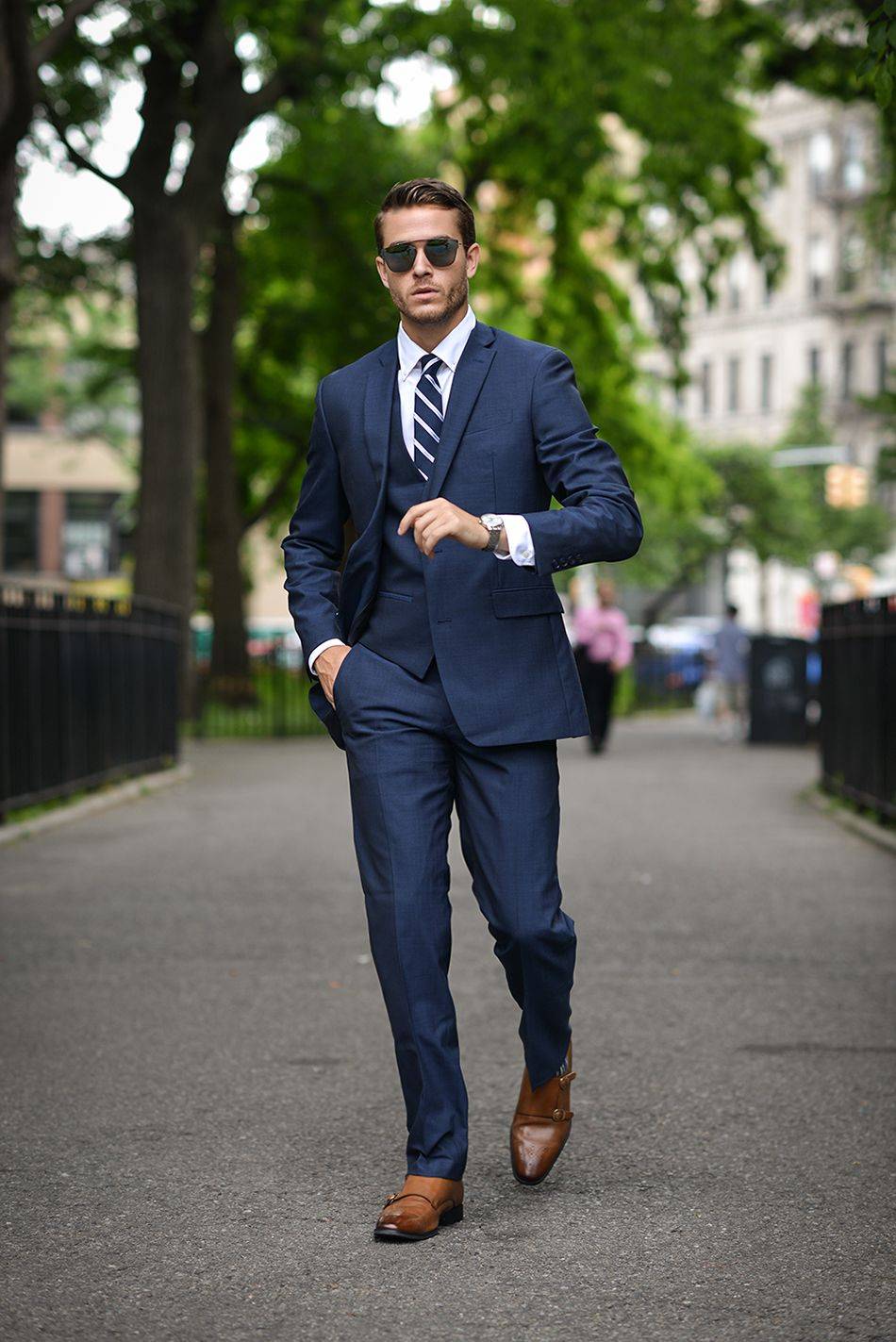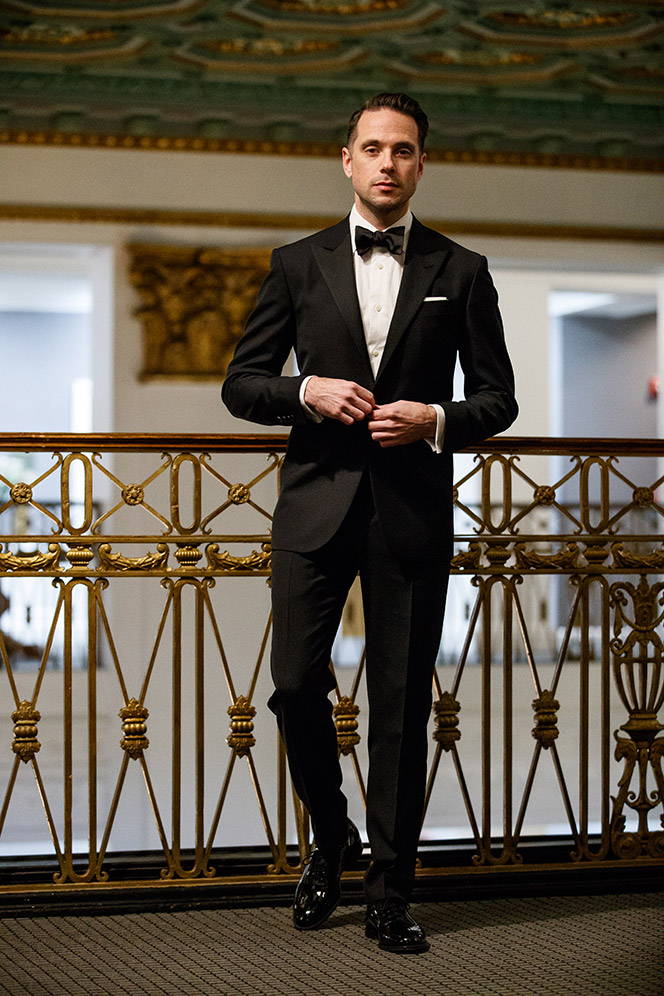 3. Black Suit (Traditionalists)
Black suits could not be any more closely related to black tie events. It is considered as the most formal suits making it the least versatile suit. But it can be made less formal by adding a touch of colorful tie or pocket squares. It can also be worn to show that you are putting an extra effort for a meaningful occasion like an anniversary dinner.
4. Plaid Suit (Expressionist)
Now that you have completed the solid color collections, it is finally time to go bold and create a lasting impression for your next important events. These are exactly the wow factors that plaid suits deliver. It radiates an all season trendy look though it is better to stick to the safe lane with neutrals like gray, navy and black.
A plaid suit draws the attention to you in a good way and making you easily remembered. Talk about choosing the right strategy for expanding your business contacts.