Posted on January 12 2019
How to Care for Suede Shoes
Posted at 14:09 - 12th January - Shoes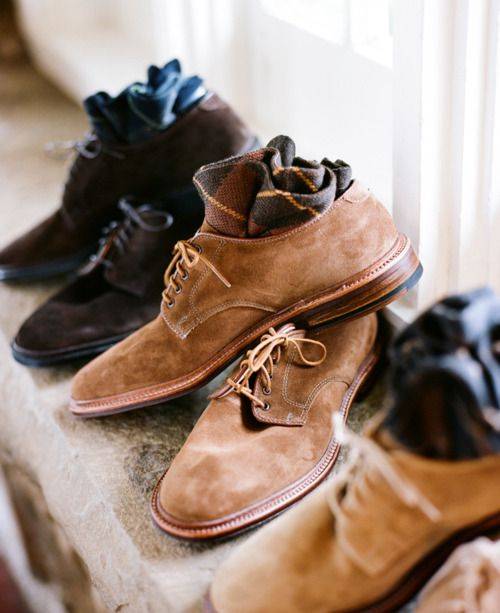 Suede shoes are notoriously known for its sensitive feature. Although they are stylishly appealing and exclusive, they are said to be more expensive and require a higher care maintenance.
At Tomaz, we break through all these myths by bringing you luxurious suede shoes at the lowest price in the market so every man can own a pair of premium suede that require minimal care with our ultimate guide to clean and care for suede.
You can begin by checking the label for cleaning instructions before you begin cleaning as suede are one of the delicate clothing material although they are stylish.
Cleaning Method: Brushing
Place a towel underneath the shoe before you start brushing and use either a suede brush or a brass wire brush with a quick, light strokes to remove the dirt and light stains that seep into the fibers. Brushing the nap of your suede in one direction will help retain the neat appearance and keep it tidy. You can opt for a multi-headed brush or crepe brush as it is softer for suede with a longer nap. Another alternative is using a double sided brush where the first side feature a suede block with a soft-bristled brush on the other side.
For deeper stains, you can opt for suede erasers or suede blocks which are safe to be used with a harder exert of pressure. All of these cleaning kits are easy to be found at majority shoe store at an affordable price.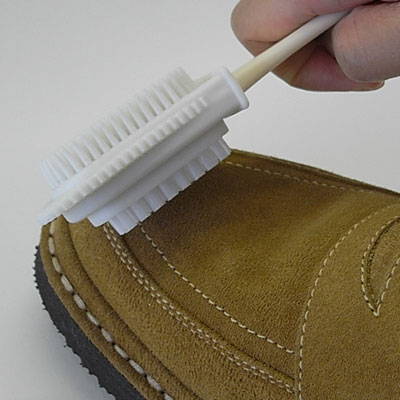 Cleaning Method: Dab with Water (Wet Shoes)
If you have accidentally spilled water on a pair of clean suede. You can apply some pressure on the mark with a clean paper towel until it absorbs most of the moisture to avoid it from leaving a water stain. If you got caught in the rain and your suede are drenched in water, absorb all of the excess moisture with a piece of sponge or dry cloth in a dabbing motion. Leave the shoe overnight in a dry with proper air circulation and brush it lightly with a suede brush once it is dry to gain the original grain of the suede.
Alternatively, weatherproof your suede by using silicone-based suede protector spray that matches the color of your suede-covered upper area and leave them overnight to fully absorb.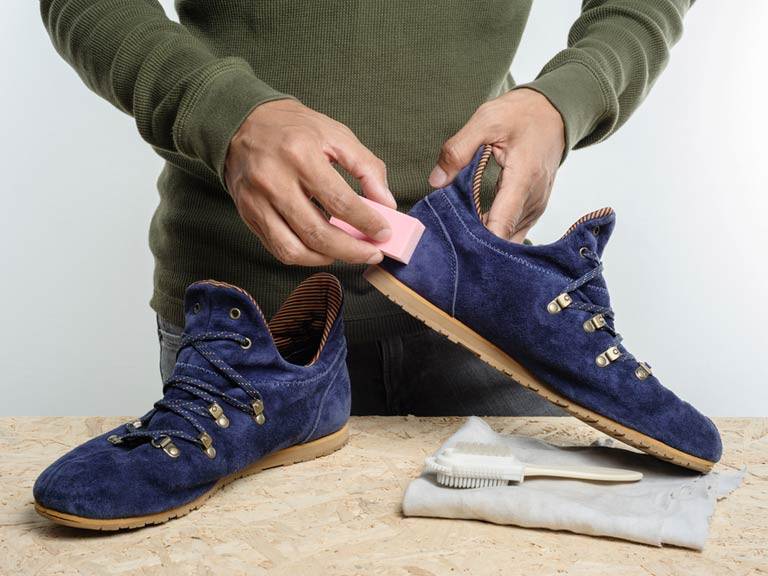 Cleaning Method: Cornstarch/ Talcum Powder
Using a talcum powder or cornstarch are handy to remove grease spots. What you need to do is dust and rub the talcum powder onto the stain leave them for several hours for the absorption of the grease and remove the talc and grease easily with a brush.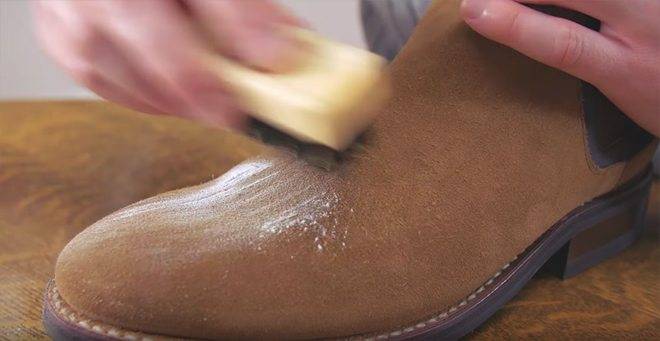 ---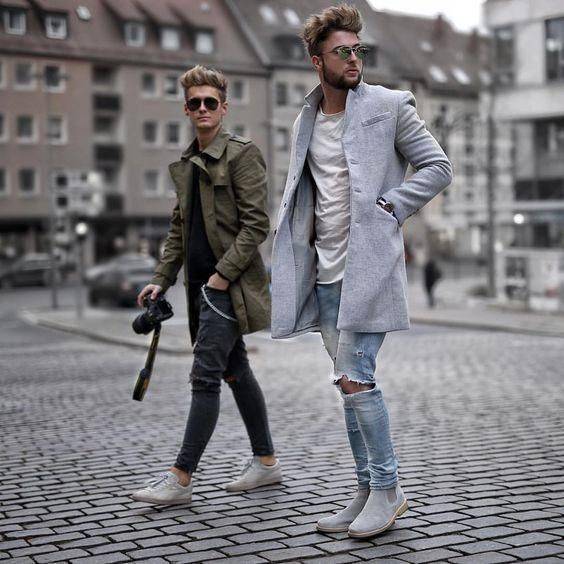 Specific Types Of Stains and Particular Ways to Clean It
Mud Stains: Break off the larger chunks with your hands.Wipe away the excess mud with a suede brush lightly against the suede then leave to dry.

Wax/Chewing Gum: Put your item in the freezer for a few hours to harden the sticky substance so you can chip it off. Finish with a suede brush.

Coffee/Tea/Juice: Place two layers of paper towel over the stain before you start using a brush. Apply moderate pressure with your hands or a flat object.

Ink Spills: Blot the ink up using a paper towel. Scrape the stain off once it sets with sandpaper or try using a rubbing alcohol-soaked cotton ball.

Oily/Unknown Stains: Use a suede brush to scrub the stain. Then use a nail brush with warm water to scrub off stubborn stains.