Posted on December 19 2018
Choosing The Right Lapel for Your Suit


Posted at 11:03 - 19th December - Suits
Although formal suits are rigorously making a breakthrough in the gentlemen's style game, some men still look pass this feature when they are looking for a suit. You will be surprised how mastering the knowledge of lapels can help you take center stage in style and confidence. What exactly are the selections of lapels in suits? When and where should you wear them to? and what features separate one lapel from the other?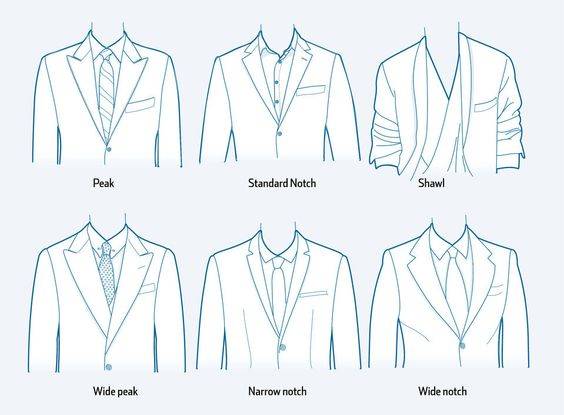 Getting Familiar with A Suit Lapel
Lapels are the folded flap of cloth that extends from the collar and folds back against the chest area of a suit. It can be categorized into Notch, Peaked and Shawl lapel. You might find a certain lapel commonly associated to a specific setting, in a particular type of suits or complementing a certain body types. These are the three main features that will influence your choice in lapels.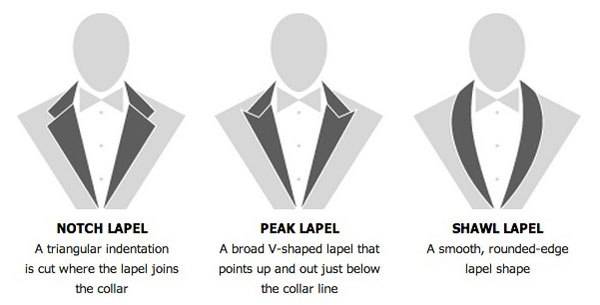 A notch lapel is the opening where the bottom of the collar of suit meets the top of the lapel typically from an angle of 75 to 90 degree. It is the most versatile lapel making it a typical choice of lapel. Perfect for a first suit, it is a classic yet contemporary choice. A wide lapel also give you room for customization of style with unique badges pins or other fashion accessories.
Setting/ Occasion
Commonly worn as a business attire, day-to-day suit, attending a semi-formal wedding or an interview.
Type of Suits
Applying the concept of dressing up with the same level of formality, notch lapels are appropriate for a semi-formal single-breasted suit, blazer, or sport coats. It is not ideal in a formal double-breasted suit or tuxedos.
Body Type
This lapel complements all body types. However, men with slimmer figure would like to opt for a slimmer notch lapel (2.75 inches) to compliment to their narrow body frame.
Peak lapel is an option for an event that requires a formal dress code. It is more attractive and will draw the attention of the crowd to you due to its bold appeal. Being the most expensive lapel to be manufactured, it is perfect for making a presence that will turn heads and making a strong statement.
Setting/Occasion
Peak lapel in a suit is perfect for attending weddings, formal dinners, black tie events or when you would like to dress a bit extra formal to the office.
Type of suit
Peak lapels are commonly associated with a double breasted suit.
Body Type
Aside than giving a slimming effect to men with larger frame, peak lapels can also give a lengthening effect to one who would like to appear taller. It delivers the effect by moving the eyes upwards to the shoulders area. Slim lapel (2.75 inches) similarly complements men with smaller frame.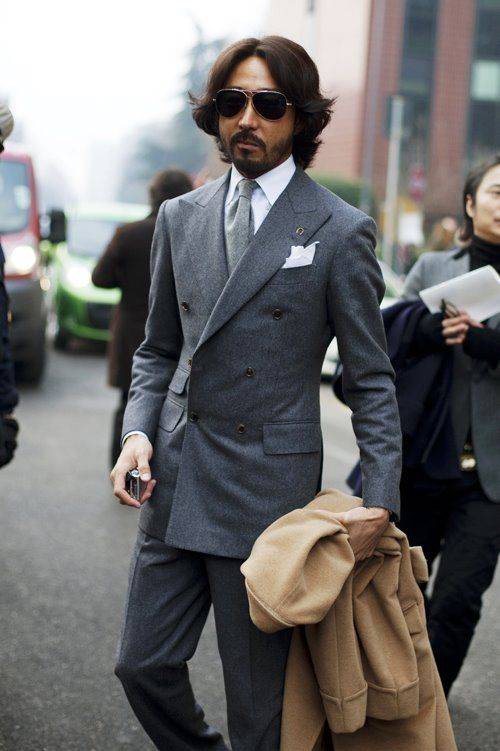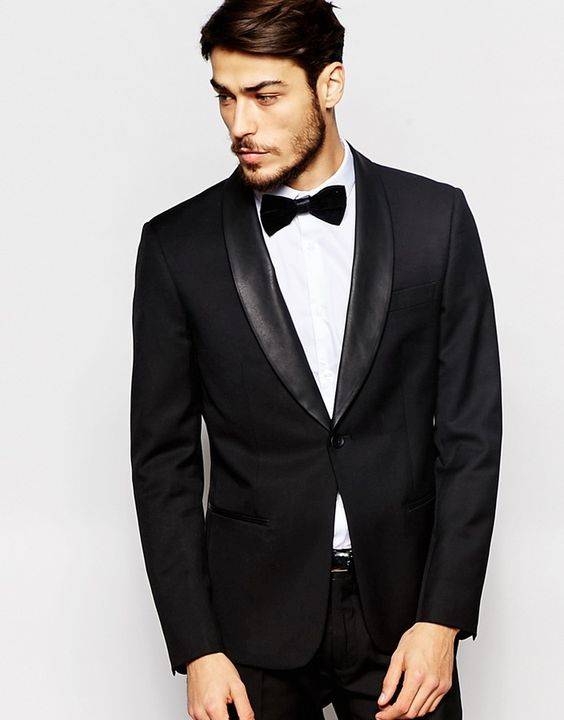 A shawl lapel is characterized by its continuous rounded edge fabric without any notch or peak present. It is said to be the most formal lapel and are typically found in tuxedo. The lapels are usually made of different fabric from the jacket itself. It is the least versatile among all lapels and are best reserved for special occasions.
Setting /Occasion  
Shawl lapels are exclusively associated to black tie events, weddings or red carpet events. It is definitely not suitable for an office or day to day wear.
Body Type
Although it is suitable for most body types, individuals with a round face or body would probably opt for a peak or notch lapel as the rounded edge of a shawl lapel will enhance the roundish features instead of hiding them.
Type of Suit
Recommended for tuxedos
Like other aspects in the men's fashion, matching lapels with suits has not been as rigid as before. There is now more room for creativity and expression of personality. The most crucial thing is that you feel ultimately comfortable in what you are wearing and don't forget to have fun.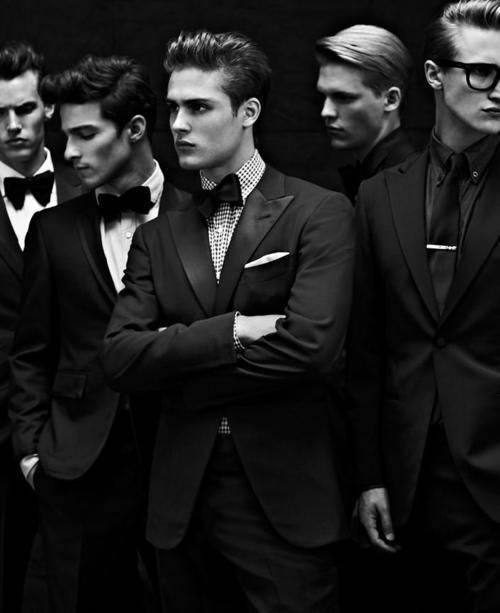 ---