Posted on December 07 2018
Beginner's Guide to Leather Shoes
Posted at 8:00 pm - 12th July 2018 - Shoes
Picking your first leather shoe can be quite a daunting transition into the world of fine dressed gentleman. This is one of the more reason why you should not rush this moment and it is always wise to recognise your needs and preference before selecting the perfect dress shoe. In our first entry, we will walk you through the different styles of dress shoe followed by the variation of designs. Let us get right into it,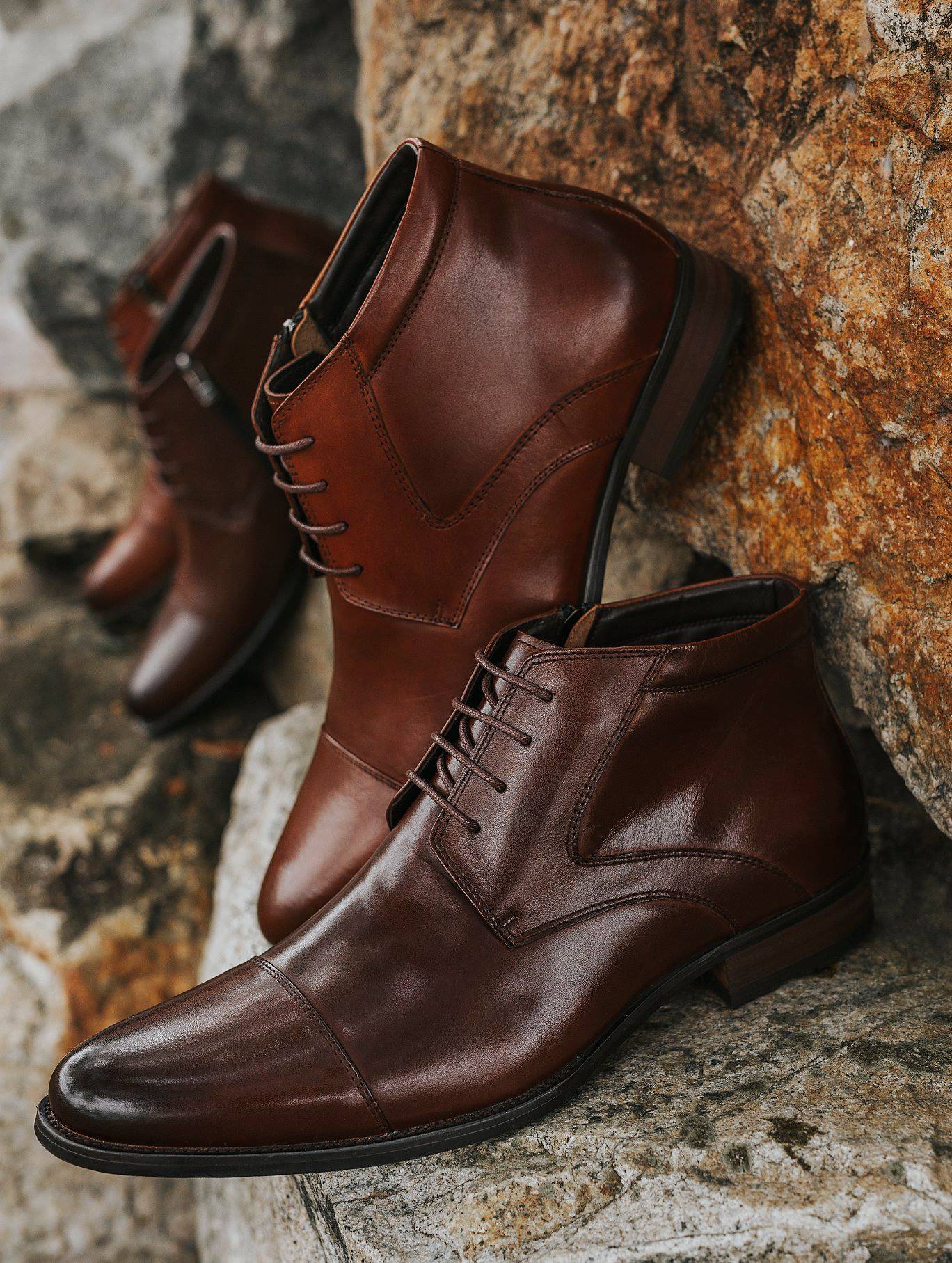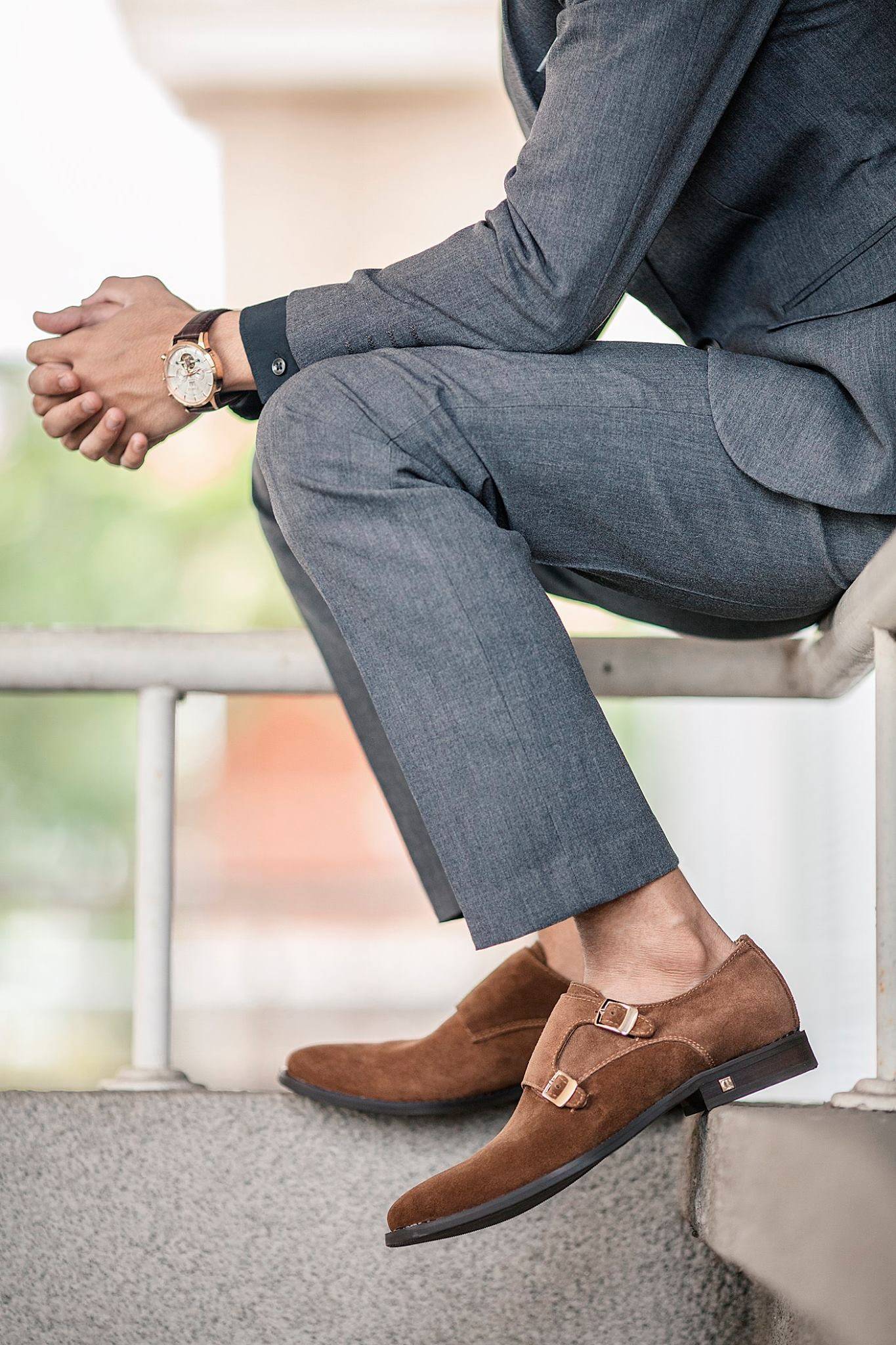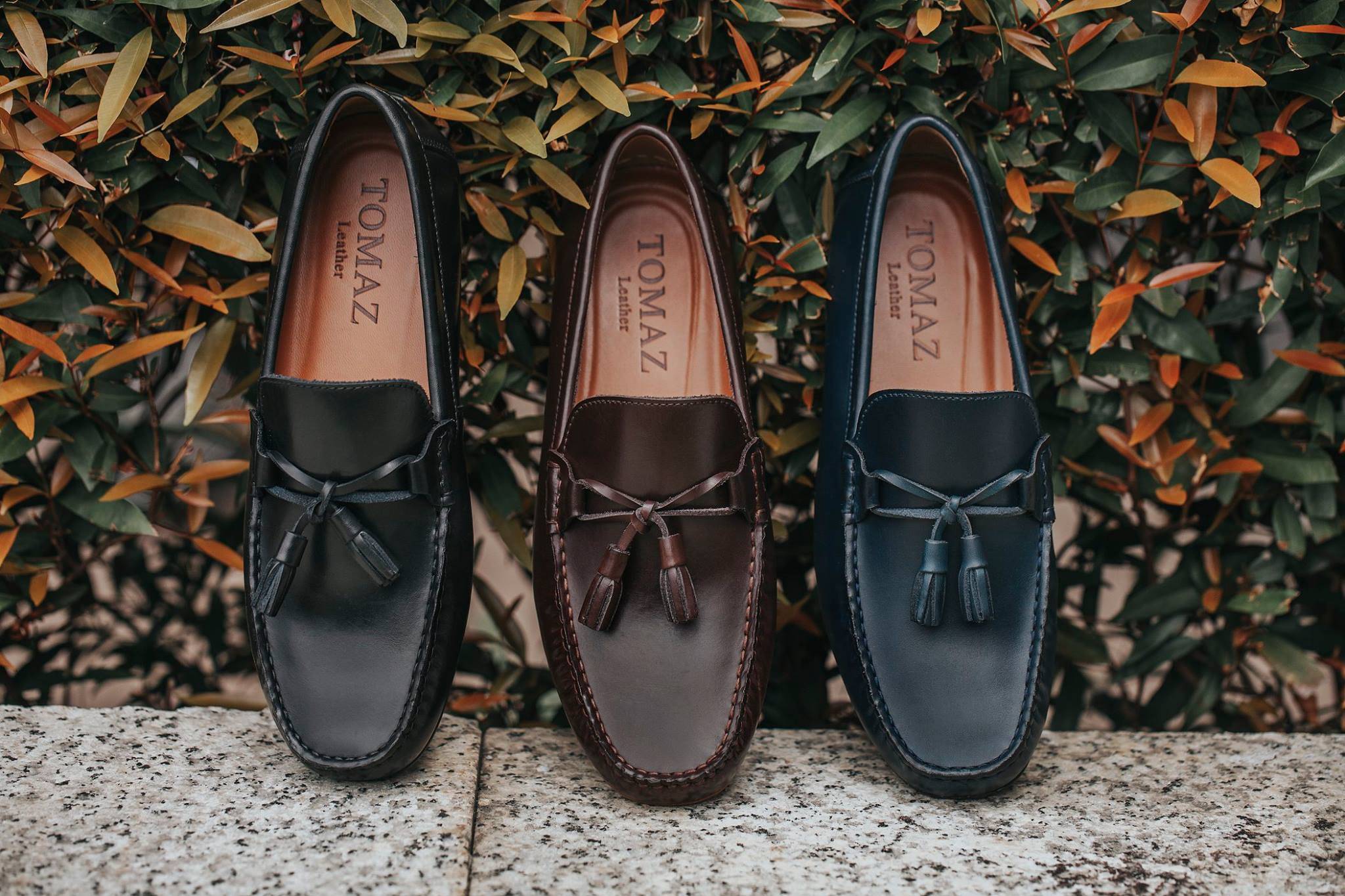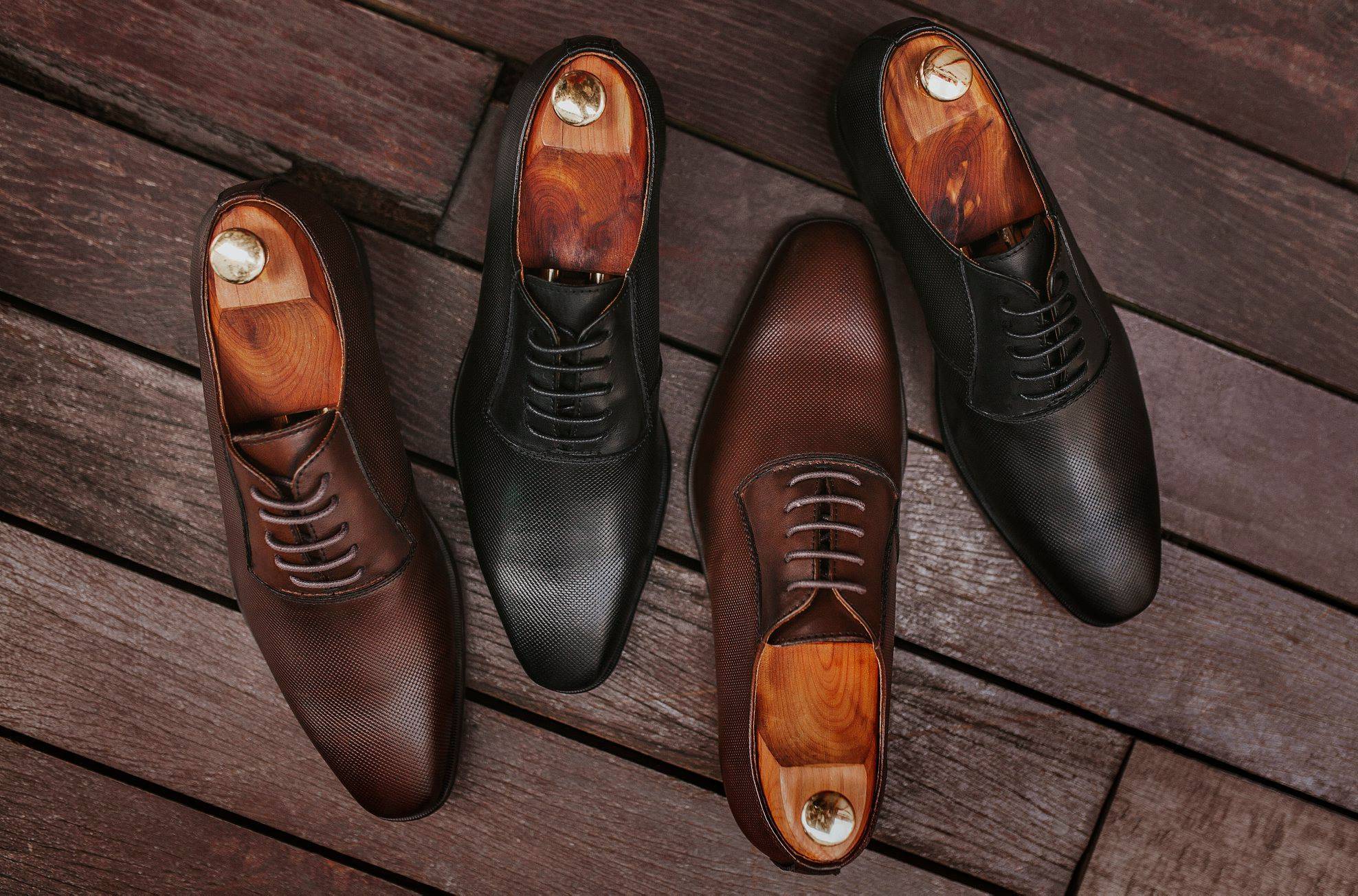 HC002 Formal Derby Boots
Derby Boots with Cap Toe
Let's get you warmed up with Formal Derby dress shoe. It can be distinguished from its open laces. It is worth investing in a derby shoe as you first dress shoe as it can be matched for either formal, casual or smart casual events. It is one the standard dress shoe that can be matched with the formality of occasion you are attending. If you would like to appear more mature and sophisticated, a black and brown leather shoe will do the trick.
Whereas a suede designs, brogue styles, or derby boots (photo) will make you appear more casual and laid back. It is best to stick to dark brown or black boots depending on your trousers. However, don't be afraid to experiment different colours with your outfit as ts versatility and edgier visual appeal gives you the freedom to match it with your suit, jeans or chinos. The cap toe design earn its name from the extra piece of leather on top. It is also not strictly formal thus giving you more room to mix and match with your favourite fashion details.
Tomaz F122 Double Monk Strap
Double Monk Strap
This shoe is between an Oxford and a Derby in terms of formality, and as an alternative to a lace-up. They are the dressiest of all men's shoes today. It is the perfect fusion of low key and smart.
Versatile enough to wear with a suit, jeans and everything in between. Show of your monks by folding your cuffed pants hemmed short. You may also leave the top buckle unfastened for a more rugged look.
C403 Tassel Leather Loafer
Tassel Loafer
A tassel loafers are laceless shoe with decorative tassel hanging from the vamp. It is an essential casual footwear for your weekend BBQ or brunch, date night, dinner, formal wedding. Style your leather loafers with your denim or smart trousers, its classic look will give you no room for mistake. However, take note that we mentioned that it is a go-to casual shoe which means that it is not to be styled with a business suit. For those who would like to appear younger, a higher vamp tends to give a youthful effect while a lower vamp will give a slightly aging effect.
Tomaz Plain Toe Oxford F110
Plain Toe Oxford
A plain toe oxford is known for its closed lacing system, low-heeled and exposed ankle. The vamp is sewn on top of the quarters and the shoelace eyelets facings are stitched underneath. Featuring 5 eye lid lace up with gold buckle detailing on each heel making it a must have for modern professionals. The shoelaces are used to tie the two quarters together for better fastening. It is an instant classic that instills confidence when you walk into any business meetings.This is also the perfect match for your upcoming black tie events as it it the most formal dress shoe. Its clean finishing with no cap toe or broguing detail will give you the on point smart professional look.
     Brogues or perforations are rows of holes punched into leather dress shoes. While the pattern which can be found along the edges of the shoe makes them appropriate for both smart and casual occasion, keep in mind to dress up in minimal elegance as the elements of brogues can be making quite a bold statement by itself.
It is best to keep your style to the smarter side when you wear brogue shoe complemented with short socks.
Tomaz F187 Slip On
Whole Cut
The features a whole cut style is where a single piece of leather is used for the whole upper. It is a classic italian inspired design made from genuine cow leather with embossed detailing and one inch heel. This shoe is the shoe for your business dinner, formal wedding, job interview, and business professional. Match them with casual suits, business professional dress code, and evening wear.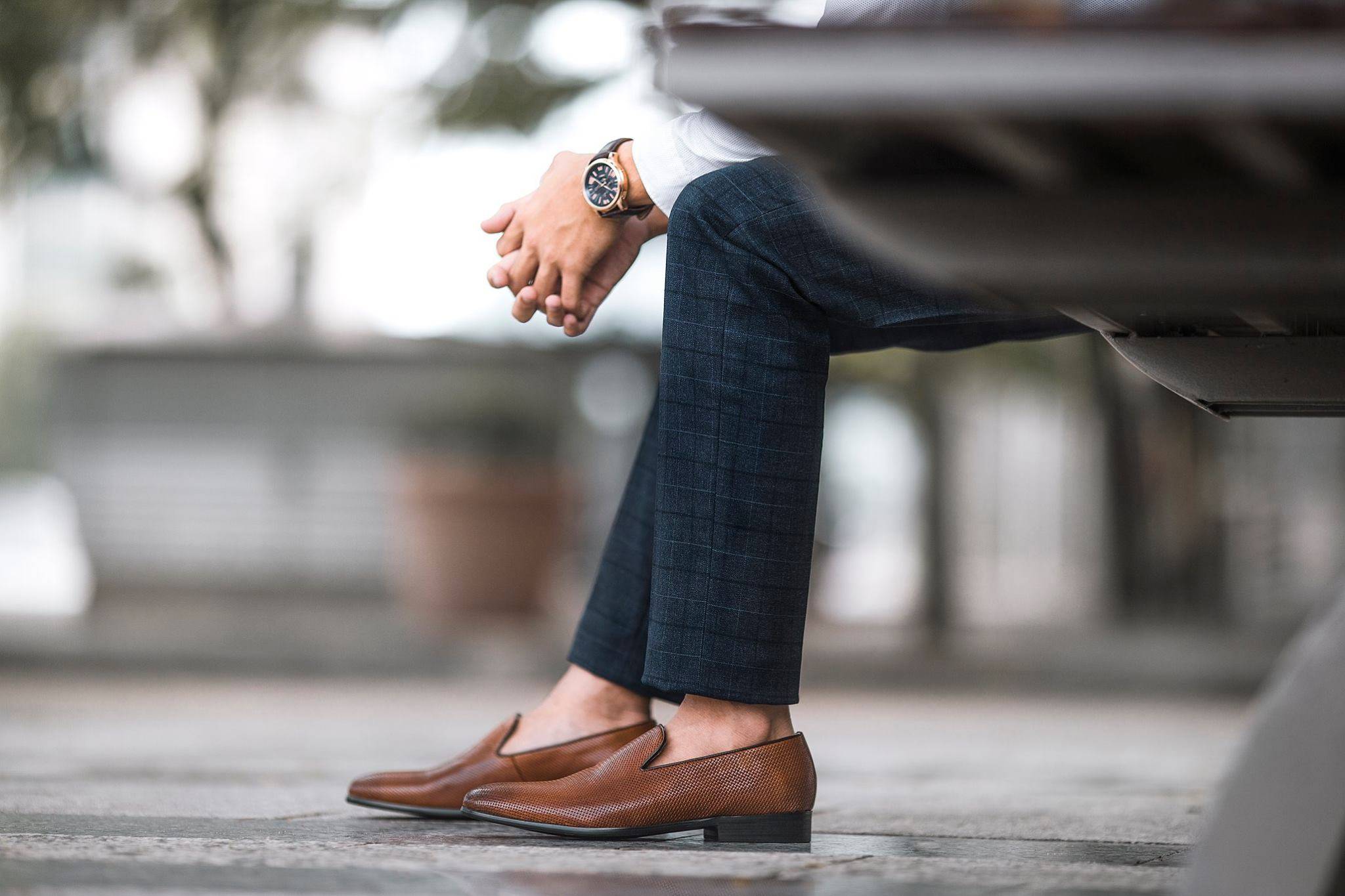 Tomaz C267  Round Toe
Round Toe
Rounded front upper symbolises style and elegance. It adds character to your outfit with a neat and clean finish minus the distracting pointy look. Unlike a pointy toe shoe, its roundish tip adheres to the natural shape of your feet for extra comfort. Instead of the classic penny strap, we elevate our Tomaz C267 with crochet faux leather detailing and tone-on-tone stitching around the the curved round toe. It is made of light-weight rubber sole fully stitched all around. Round Toe shoe can be styled with jeans, formal trousers or chinos.
Tomaz C364 Full Derby Brogue
Full Brogue
Living up to its name, a full derby brogue has the most details such as the wingtip front feature from the front of the shoe that resembles the letter W. Its classic timeless touch and paired with a matt finishing and glossy tip, makes it versatile enough to be worn for formal and casual occasions. The rope laces make these the perfect pick to be paired with chinos, smart denim, tailored shorts with a blazer for a smart casual look.
Tomaz F175 Lace Up
Quarter Brogue
Strut in confidence with an iconic full leather Quarter Brogue Formal that blends classic and contemporary. It is a slightly minimal and a flexible choice as the brogues detailing are not as heavily punched perfect for men with classic simple taste. Its perforated pattern sits specifically on the cap toe of this Oxford design shoe. The toned-down design adds a sophisticated element that you should add into your outfit. Unlike semi-brogue, the perforations of quarter brogue is not featured in the centre of the toecap. Pair your quarter brogue shoe with a full suit or suit trousers as it will complement the formality of your dress code.